January 24, 2023
Posted by:

AccSource BD team

Categories:

Business, Hiring, Job market, staff, staffing, Team, Team building, Uncategorized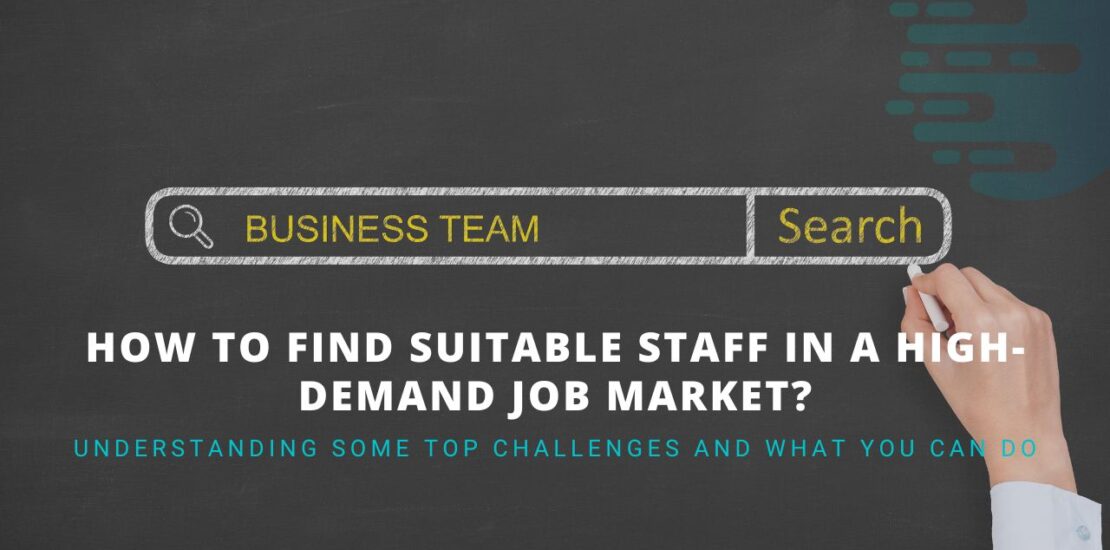 Finding suitable staff can be a challenge even in a high-demand job market, for numerous reasons including,
Increased

competition

for

skilled

candidates

Difficulty

finding

qualified

individuals

with

the

right

skill set

 and

experience

Limited

availability

of

resources

to

recruit

from

High

cost

of

recruiting

due

to

competitive

market

conditions

 

Long

recruitment

process

which

can

lead

to

losing

potential

hires

to

other

companies

Diff

icult

ies

in

verifying

candidate

qualifications

and

backgrounds

Limited

access

to

diverse

talent

pools

or

specialised

positions
According to the Australian Bureau of Statistics, 2 major reasons for not being able to find suitable staff in a high-demand job market are,
Not enough job applicants
Employers may need to cast a wider net and look for talent beyond their local area or even consider remote employees if necessary. They may also have to widen their search criteria and adjust the qualifications they are looking for, as well as offer more competitive salaries and benefits packages than usual. Additionally, employers should look into using social media platforms such as LinkedIn or Indeed to reach out to potential candidates who might not otherwise be aware of the open position. Finally, employers should consider offering internships or apprenticeships in order to train new staff members with relevant skill sets that fit the company's needs.
Job Applicants may not possess the necessary experience and qualifications 
In a high-demand job market, applicants may not possess the necessary experiences and qualifications that employers require for the job. Additionally, competition from other employers vying for the same talent pool can make it difficult to find quality candidates who meet all of your requirements. Employers need to be creative when sourcing potential employees and should consider alternative measures such as training programs or internships to help bridge any gaps in experience or knowledge. Additionally, offering competitive salaries and benefits packages is often essential in order to attract top talent. Finally, employers should ensure they have an efficient screening process that allows them to quickly identify qualified candidates before their competitors do so they don't miss out on great opportunities.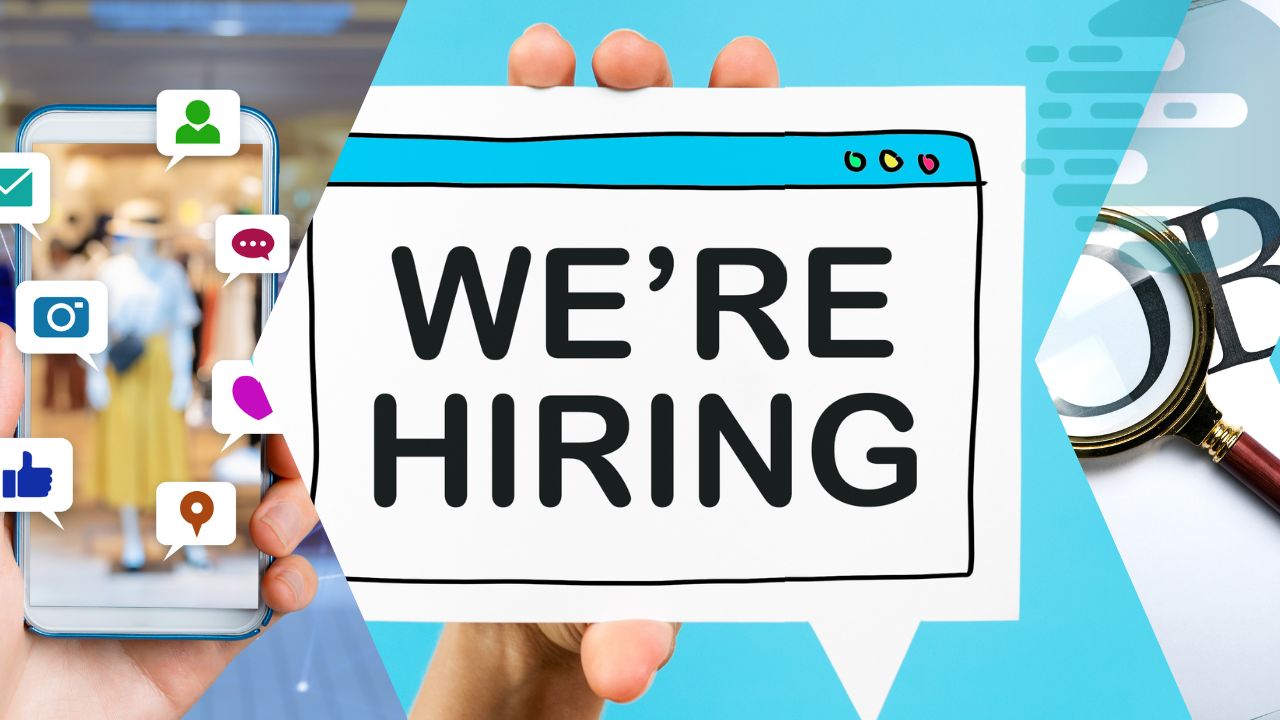 Here are a few ways employers can maximise the efficiency in attracting and quickly identifying qualified candidates before their competitors do. These are some simple initiatives that cannot be overlooked.
Utilize online job boards:

Take advantage of popular online job boards like Monster, Indeed, and Glassdoor to reach a wider range of potential employees. Make sure your postings are detailed and accurately describe the position you're looking to fill.

Network with other businesses:

Reach out to local businesses that have similar positions or are in the same industry as yours and ask if they know anyone who may be interested in applying for your open role. 

Use social media platforms:

Create an engaging post on social media platforms such as LinkedIn, Twitter, and Facebook that outlines details about the position you're looking to fill along with how potential applicants can apply or contact you directly for more information.

Offer competitive wages and benefits:

Offering a competitive salary and attractive benefits package can help you stand out from other employers in the market. 

Create an employee referral program:

Ask your current employees to refer qualified candidates they know for open positions within your company, as referrals tend to have higher success rates than general applicants. 

Post job openings at local universities:

Reach out to universities in your area and inquire about posting job openings on their career websites or bulletin boards. You can also consider attending job fairs or recruiting events to meet potential candidates in person. 

Outsourcing:

Outsourcing is an important strategic decision in a high-demand job market as it helps to fill positions quickly and efficiently. Outsourcing can help businesses access talent that they may not have been able to find locally, reducing costs associated with recruitment. It also allows companies to scale up quickly or take on specific projects without having to incur the additional overhead of hiring new staff members.
Additionally, outsourcing can provide businesses with access to specialized knowledge, skills, and best practices that can come from their previous experiences. Finally, outsourcing can reduce operational complexity by allowing business owners and managers more time for strategic planning instead of managing day-to-day operations. 
How to outsource responsibly?
Research the types of staff you need for your team: Before outsourcing, it is important to identify and research the type of staff needed for your business. Consider their skill set, experience level, and any other criteria that might be necessary.
Identify potential vendors: Once you have identified what kind of staff members you need, start researching potential vendors who can provide those services in a high-demand market. Look into their reputation, pricing, models and customer service reviews to ensure they are reliable and capable of meeting your needs.
Ask for referrals:

Ask colleagues or other businesses in similar industries who they use for outsourced staffing solutions so that you can get an idea about which agencies may be best suited to meet your requirements.

Negotiate terms:

Once you've identified a few potential vendors, it is important to negotiate the terms of your agreement. Ensure that both parties are aware of the expectations and responsibilities so that there is no confusion or misunderstanding later on.

Monitor performance:

After hiring outsourced staff, monitor their performance regularly to ensure they are meeting your requirements and delivering high-quality results in a timely manner. This will also help you identify any areas of improvement. 
Summing up:
Having ample staff offers several strategic advantages to an organisation. Ample staff allows for greater flexibility when responding to changes in demand or workload, and it also improves the quality of services by providing enough personnel to do the job properly. It also leads to improved customer service since the bandwidth is positioned to be better managed to address customer inquiries and feedback. Finally, having a larger number of employees increases productivity as tasks can be simplified and shared among multiple people, resulting in faster completion times resulting in decreases turn-around times.